Leadership, Social Media, and Self-Awareness
Posted by Jordan, 01 Apr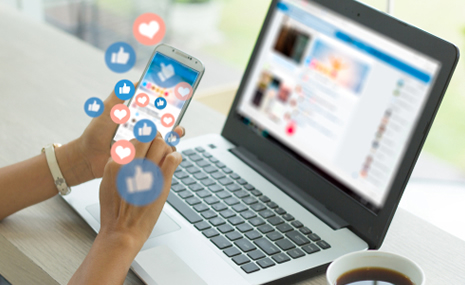 When this interview was conducted, Belarusian-boy-done-good Gary Vaynerchuk had just come out with his book "#AskGaryVee: One Entrepreneur's Take on Leadership, Social Media, and Self-Awareness". In the spirit of its publication, we took the opportunity to ask him a lot of the questions that have come in regularly from listeners about entrepreneurship and business.
Listen to this episode in its entirety to find out:
Find your soulmate on LatinoLicious










Why Gary thinks more people will be listening to this podcast in 2031 than 2016,

What happens when you understand yourself and deploy self-awareness,

How to know if you're wired to be an entrepreneur,

Why Gary loves meritocracy capitalism and marketplace dynamics more than he likes his own vested interest,

How to ensure having a Plan B (and even a Plan C, etc.) won't sabotage your Plan A,

What parenting lessons Gary learned from his own upbringing and how he applies them to his own kids,

What it means to play in the "white space" and how to find it,

Why Gary hopes to raise the bar with #AskGaryVee,

Why meditation isn't for Gary,

What differences exist between younger and older entrepreneurs, and...

Why getting romantic about how you make your money is one of the best ways to go out of business.
Jordan Harbinger is a Wall Street lawyer turned Social Dynamics expert and coach. For 11 years, he hosted The Art of Charm Podcast - regularly in the iTunes top 50 and downloaded over four million times a month. Now Jordan interviews the world's top performers - from legendary musicians to intelligence operatives, iconoclastic writers to visionary change-makers at The Jordan Harbinger Show, consistently holding in the iTunes top 100 after just a few weeks. You can also interact with Jordan on Facebook or Instagram.
Responses to "Leadership, Social Media, and Self-Awareness"
Be the first to leave a comment
You must be logged in to post a comment.