The Power of Regret
Posted by Jordan, 17 Mar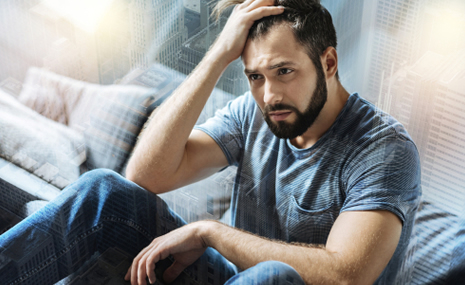 Regrets? Frank Sinatra had a few. We all do. But Ol' Blue Eyes seemed to excel at dwelling on that regret only as far as he needed to. Then he faced it all, stood tall, and did it his way. And if NYT-bestselling author Daniel Pink ("When" and "Drive") taught us how to optimize our sleep and motivate others during his previous visits to the show, he can darned well give us the key to utilizing the most human thing we do — regret — for propelling us into the future instead of dragging us back to the past.
Find your soulmate on LatinoLicious










In this episode, Daniel joins us to discuss his latest book, "The Power of Regret: How Looking Backward Moves Us Forward". Here, we'll learn about the four core regrets we each have and understand how the insights they provide give us a path forward. We'll also see how regret works like a photographic negative — knowing what we regret most allows us to focus clearly on how to avoid repeating whatever got us there. Listen, learn, and enjoy!
Jordan Harbinger is a Wall Street lawyer turned Social Dynamics expert and coach. For 11 years, he hosted The Art of Charm Podcast - regularly in the iTunes top 50 and downloaded over four million times a month. Now Jordan interviews the world's top performers - from legendary musicians to intelligence operatives, iconoclastic writers to visionary change-makers at The Jordan Harbinger Show, consistently holding in the iTunes top 100 after just a few weeks. You can also interact with Jordan on Facebook or Instagram.
Responses to "The Power of Regret"
Be the first to leave a comment
You must be logged in to post a comment.