When You Should STOP GIVING SO MUCH to a Relationship
Posted by Matthew, 13 Mar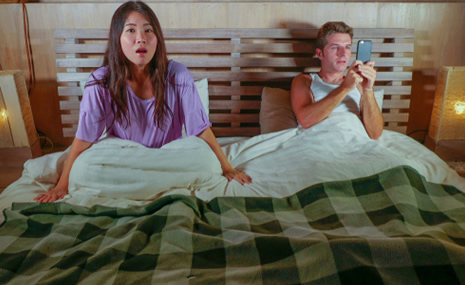 OK, picture this . . .
I'm in my local coffee shop, minding my own business—my business, in this case, is ordering oat milk flat white (just in case we ever go to coffee and you want to know what my order is)—and I get talking to a woman who tells me she's mad at me.
Your perfect partner could be online right now...
What are you looking for?
She knows who I am, she's a fan, she even said my program worked for her, and yet she told me she was mad at me.
In this week's new video, I tell the full story . . .
You're going to want to watch the full story because it highlights how so many people get hurt because they follow 95% of my advice, but ignore one of the most crucial things I say.
Think of it this way: you can have all the right ingredients to bake a cake, but if you forget to add baking powder, the cake isn't going to rise. In this video, you're going to learn what the baking powder of dating is. Without it, your relationship will not rise, which explains what happened to this woman I met in the coffee shop.
Check it out, and don't forget to leave me a comment when you get there.
Matthew Hussey is a renowned dating expert and author. His latest dating book Get The Guy is a New York Times bestseller. He's the go-to relationship expert for Rachael Ray, Katie Couric, Ryan Seacrest, Meredith Vieira and many others. And he's a relationship columnist for Cosmopolitan magazine and the resident love expert for "The Today Show." Here he shares his proven strategies to get a man to do anything you want, from tirelessly pursuing you to treating you like a goddess to committing to you for life.
Responses to "When You Should STOP GIVING SO MUCH to a Relationship"
Be the first to leave a comment
You must be logged in to post a comment.