Top 5 Best Dating Tips for Seniors
Posted by Leticia, 02 Aug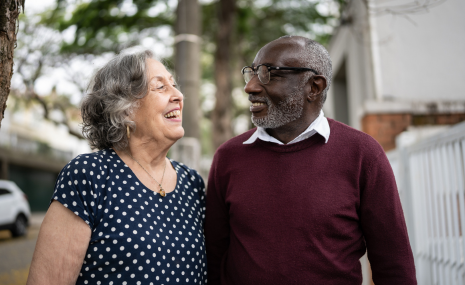 Dating in your golden years can be a delightful and rewarding experience. It's an opportunity to explore new connections and enjoy the companionship. Whether you're re-entering the dating scene after a long hiatus or seeking a second chance at love, these top five dating tips for seniors will help you navigate this exciting journey with confidence.
Tip 1: Embrace Your Authentic Self
Find your soulmate on LatinoLicious










One of the most attractive qualities is being true to yourself. Embrace your life experiences, passions, and quirks. Be open about your interests and values, as it will attract like-minded individuals who appreciate the real you.
Tip 2: Stay Open to New Possibilities
As you embark on this journey, keep an open mind. Be willing to meet people from diverse backgrounds and with different interests. You may be pleasantly surprised by the unexpected connections you make.
Tip 3: Go at Your Own Pace
There's no rush in finding love. Take your time to get to know someone before committing to a serious relationship. Building a connection requires patience and mutual respect.
Tip 4: Communication is Key
Good communication forms the foundation of any successful relationship. Take the time to listen and express your thoughts and feelings openly. Effective communication fosters understanding and strengthens the bond between you and your partner.
Tip 5: Prioritize Safety
While dating is exciting, it's essential to prioritize your safety. When meeting someone new, choose public places for your initial dates, and inform a friend or family member about your plans. Trust your instincts and don't hesitate to end any interactions that make you uncomfortable.
Remember, dating is an adventure that can lead to beautiful and meaningful connections. Enjoy the process and have fun discovering new people and experiences. Age is just a number, and there's no expiration date on love. Embrace the possibilities and savor the journey into the world of senior dating. Happy dating!
1 responses to "Top 5 Best Dating Tips for Seniors"
Leave a reply
You must be logged in to post a comment.