5 Tips For Better Sex Life
Posted by Leticia, 18 Dec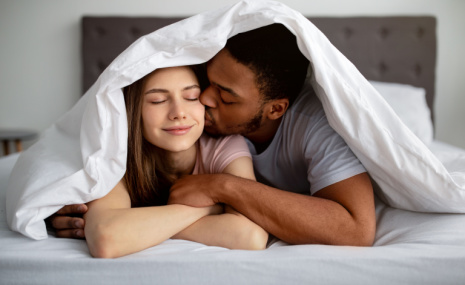 The sexual life of a couple plays a major role in the relationship. Many people are unhappy in their relationships since they do not have a good sex life with their partner. Others have found their other half but still face difficulties communicating during intimacy.
Here are some tips to help you improve sex with your partner:
Find your soulmate on LatinoLicious










1. Educate yourself. Browse the internet and pick sources that apply to you, and use them to help you understand and learn more about the issue or problem you are trying to fix. If talking face-to-face is too tricky, you can show your partner what you found to show exactly how you feel.
2. Maintain physical affection. Kissing and cuddling are essential as they will maintain a physical and emotional bond despite the problems that the couple is facing.
3. Write down your fantasies. This will help you explore activities that might be a turn-on for you or your partner. Think of something that aroused you and share your memory with your partner (movie or experience).
4. Practice touching. You must communicate with your partner and let them know how you want to be touched and vice versa. This is necessary to understand how your partner wants to be touched and how things can be improved during intercourse.
5. Try different positions. Using different sexual positions will add interest to the act and will help overcome any problems that the couple may be facing.
Always be confident, making sure that intercourse is desirable from both sides. Moreover, do not force things. If you have to "force" things, there is no need to be in that relationship anymore.
1 responses to "5 Tips For Better Sex Life"
Leave a reply
You must be logged in to post a comment.