Kylie Jenner is pregnant with her second child!
Posted by Ria, 23 Aug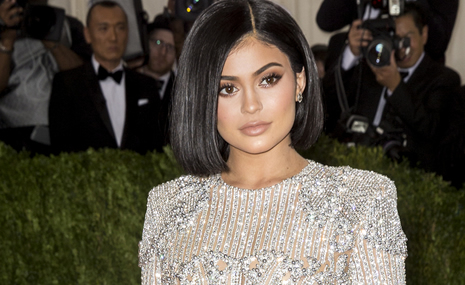 Photo credit: Ovidiu Hrubaru / Shutterstock.com
Kylie Jenner isn't playing the "is she, or isn't she?" game the second time around, as insiders have officially confirmed that she is pregnant!
Find your soulmate on LatinoLicious










The 24-year-old billionaire beauty mogul is expecting her second child with on/off boyfriend Travis Scott; and according to reports, she is already "a few months" along in her pregnancy.
Kylie and the 30-year-old rapper are already proud parents to their 3-year-old daughter Stormi Webster, who they have been raising together regardless of their on/off relationship status.
According to insiders, Kylie and Travis tried to keep the pregnancy news to themselves for as long as possible, and only told close friends and family until the news got out…
"Kylie is a few months along. She has a cute bump," an insider told People.
"She is beyond excited," the source continued.
"She has been wanting to give Stormi a sibling for a while. She loves being a mom.
"She is thrilled that she and Travis are pregnant again. She has been enjoying her pregnancy in private.
"She has only spent time with close friends and family."
We aren't totally shocked to hear that Kylie Jenner is pregnant, as she has spoken about wanting to give Stormi a sibling in the past…
"She has been trying for almost two years to get pregnant," a source reportedly told US Weekly.
"She has always wanted another kid close to Stormi's age."
It hasn't been officially confirmed how far along Kylie actually is, so we aren't sure when the baby is due yet, but we'll keep you posted as soon as know more.
Congratulations to Kylie and Travis!
Responses to "Kylie Jenner is pregnant with her second child! "
Be the first to leave a comment
You must be logged in to post a comment.