Kim opens up about Kanye's scary and challenging battle with Coronavirus
Posted by James, 06 Oct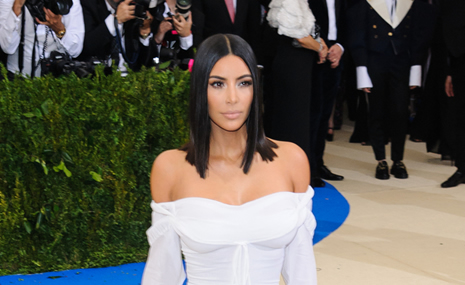 Photo credit: Sky Cinema / Shutterstock.com
Kim Kardashian has finally opened up about how she dealt with Kanye West's battle with Coronavirus earlier this year…
Your perfect partner could be online right now...
What are you looking for?
The 39-year-old Keeping Up with the Kardashians star opened up about how "scary" it was taking care of her husband at the beginning of the pandemic when "nobody really knew" anything about the virus…
"Kanye had it way at the beginning, when nobody really knew what was going on," she said in an interview with Grazia Middle East.
"It was so scary and unknown. I had my four babies and no one else in the house to help," she continued.
"I had to go and change his sheets and help him get him out of bed when he wasn't feeling good.
"It was a challenge because it was so unknown. Changing his sheets with gloves and a face shield was really a scary time."
The 43-year-old rapper and fashion designer didn't go public about his diagnosis at the time, but Kim told the publication that he had contracted COVID-19 at roughly the same time as Tom Hanks and his wife, Rita Wilson, back in March. Tom Hanks was the first big name to reveal that he had tested positive for the virus.
Kanye West didn't want to keep it hidden forever though, as he spoke out about his Coronavirus battle during an interview with Forbes back in July.
He described having "chills", and said he was also "shaking in the bed, taking hot showers, looking at videos telling me what I'm supposed to do to get over it."
You can read the rest of Kim Kardashian's interview – where she also talks about the end of KUWTK, and her plans for her 40th birthday later this month, among other things – in the latest issue of Grazia Middle East.
2 responses to "Kim opens up about Kanye's scary and challenging battle with Coronavirus "
Leave a reply
You must be logged in to post a comment.