Kim Kardashian and Kanye West's divorce will be highlighted heavily on KUWTK final season
Posted by Liam, 21 Jan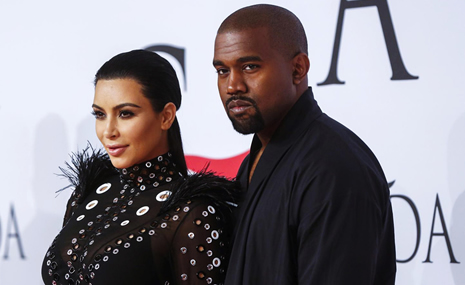 Photo credit: vasilis asvestas / Shutterstock.com
According to US Weekly, Kanye West is said to be "less than thrilled" that his divorce from Kim Kardashian will be discussed so openly on the last season of Keeping Up with the Kardashians. As it's the final season of the epic reality TV series, producers are reportedly keen to ensure it's as explosive as possible…
Your perfect partner could be online right now...
What are you looking for?
"The Kardashians intend to go out with a bang," an insider told Page Six. "They've filmed Kim discussing her marriage problems. But everybody involved is on a nondisclosure agreement, because the finale won't screen until later in 2021."
So many subjects are usually off the table when it comes to what is allowed to be filmed and shown, so it will be very interesting to see how this will be handled.
Don't expect to see a lot of Kanye West telling his side of the story though, as a) he is still at his ranch in Wyoming, and b) he doesn't really feature much in the show anyway. So again, it will be very interesting to see how the coverage of the divorce will be handled…
"Kanye understands Kim's side has to spin that she is sick of him," a separate source told Page Six.
"In reality, he's been sick of being involved with the Kardashians for a long while. Especially her mother, who looms large in all big decisions she makes.
"Kanye seems to be enjoying the brouhaha surrounding his divorce. He is quite familiar with what the Kardashian public relations machine is capable of, and thinks it's funny that her team is blaming his presidential run on the marriage disintegration."
The new KUWTK episodes can't come soon enough!
Responses to "Kim Kardashian and Kanye West's divorce will be highlighted heavily on KUWTK final season"
Be the first to leave a comment
You must be logged in to post a comment.