How To Confess To Your Crush
Posted by Leticia, 21 Dec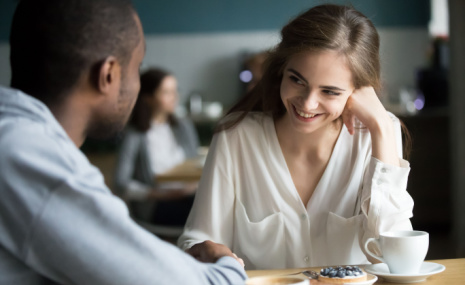 Expressing your feelings to your crush can be difficult and complicated. Even though expressing your feelings to your crush can feel overwhelming and scary, there are a few ways to help you let them know that you like them:
1. Drop a few hints. If revealing your feelings makes you nervous, try hinting at your crush and make them understand that you are into them and see how they respond. Make sure you use eye contact while conversing with them or hold their gaze more than you usually do when your eyes meet. You could also send a flirty text after the meeting to let them know you are thinking about them.
Find your soulmate on LatinoLicious










2. Practice what you want to say. Thinking about what you want to say or even rehearsing it will help boost your confidence and reduce some pressure when revealing your feelings. Writing down your thoughts and feelings will also help you have a clear understanding of what you feel exactly, and it will be easier for you to express it.
3. Be yourself! You shouldn't try to change yourself to earn the respect of your crush by acting differently from who you are. If that's the case, they are probably not the right person for you. Feeling nervous and anxious is normal, but keep calm and remain true to yourself; this will help establish a meaningful connection.
A crush admitting they don't feel the same way about you can be awful. Nevertheless, rejection or indifference need not be the end of your world. It happens to almost everyone, and you will get over it. Remember that it's better to know than waste any time lusting after someone who doesn't reciprocate your feelings.
1 responses to "How To Confess To Your Crush"
Leave a reply
You must be logged in to post a comment.