Beyoncé confirms she will change lyrics following backlash
Posted by Leticia, 03 Aug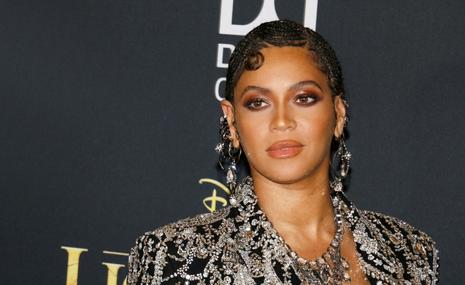 It's just been confirmed that Beyoncé will re-record and change some lyrics in one of the songs on her highly-anticipated new Renaissance album, after she came under fire from disability charities and activists for using an ableist slur.
The song in question is called Heated, and the ableist lyrics which have caused huge offense are: "Spazzing on that ass, spaz on that ass."
Find your soulmate on LatinoLicious










The verse in full is: "Cool it down, down, down, my pretty // Bad, bad b-, make the bad-bad glitchy // Fine, fine, fi-fine, fi-fine, fine, fine // Liberated, living like we ain't got time // Yada, yada, yah, yada, yada, yah-yah // Yada, yada, bom-bom, kah-kah // Spazzing on that ass, spaz on that ass // Fan me quick, girl, I need my glass."
The disabled community has called the 40-year-old singer out for using the word, as although the word "spaz" is sometimes used colloquially in many parts of the US and other countries to mean something along the lines of "go crazy", it is in fact a medical term which refers to the medical condition spastic paralysis.
The term "spaz" is derived from the word "spastic" and is considered demeaning to people with spastic cerebral palsy, a disorder which affects a person's ability to control their muscles, in particular the muscles in their arms and legs.
As we mentioned earlier, it is reportedly considered slightly more acceptable in many parts of the US due to its "go crazy" meaning, but in other parts of the world, it is more commonly associated with the aforementioned medical condition and therefore considered an ableist and offensive word.
Thankfully, Beyoncé confirmed that she will be changing the lyrics ASAP, as a rep said: "The word, not used intentionally in a harmful way, will be replaced." Phew!
You'd think that Beyoncé would remember that fellow musician Lizzo was widely criticized for using the same word in the song Grrrls back in June, which she then deeply apologized for…
Lizzo immediately changed the lyrics to the song and apologized for her mistake…
"It's been brought to my attention that there is a harmful word in my new song, 'GRRRLs,'" Lizzo said in a statement as soon as she learned of the controversy.
"Let me make one thing clear: I never want to promote derogatory language.
"As a fat black woman in America, I've had many hurtful words used against me so I [understand] the power words can have (whether intentionally or in my case, unintentionally).
"As an influential artist I'm dedicated to being part of the change I've been waiting to see in the world."
Although fans are happy that Bey is changing the lyrics, many people are unhappy that she used the term in the first place…
"So @Beyonce used the word 'sp**' in her new song 'Heated'. Feels like a slap in the face to me, the disabled community and the progress we tried to make with Lizzo," disability advocate Hannah Diviney wrote on Twitter.
"Guess I'll just keep telling the whole industry to 'do better' until ableist slurs disappear from music," she added.
What will Beyoncé change the lyrics to, we wonder…
Responses to "Beyoncé confirms she will change lyrics following backlash"
Be the first to leave a comment
You must be logged in to post a comment.