Apparently, these Zodiac signs are thriving at lockdown dating
Posted by Liam, 19 May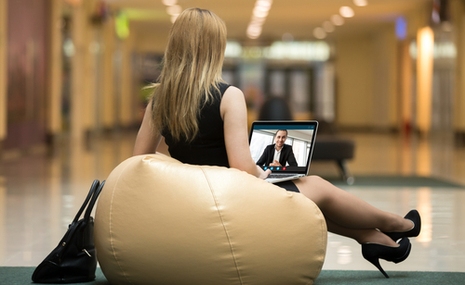 Are you finding dating during social distancing a bit challenging now that all forms of touching are off the table?
The thing is, even before coronavirus, dating was still challenging. Now if you are feeling the pressure of trying to connect with other singles online, there are some people who are having it pretty easy doing so. Apparently, there are some zodiac signs that are nailing it!
Your perfect partner could be online right now...
What are you looking for?
So what do these zodiac signs have that make them a cut above the rest when it comes to virtual dating? What do you mean they are having it breezy dating online when people's sex lives are also on lockdown?
Well, it's all in the charm… They have traits that can reel someone in…
Here are four zodiac signs that are building meaningful connections online …
Capricorn (Dec. 21 — Jan. 20) – Hardworking
One of the traits that the Capricorn possesses that is working to their advantage is they are hardworking – in all aspects of their lives, even dating. The same way they would work hard on a work project is the same way they would work on creating the perfect online dating profile or email.
A Capricorn will take time to study the profile of a potential mate and diligently come up with get-to-know-you questions customized around that particular profile.
Cancer (June 21 — July 22) – Caring
The Cancer is really thriving here because everyone needs a little TLC during this global pandemic. Their caring spirit is what is making them thrive because they have the ability to connect with other singles on a tender level… That's the kind of connection we are all craving for right now.
Gemini (May 21 — June 21) - Charming
Nothing, not even being in isolation on a desert can cramp their dating game. I tell you, nothing can stop this charmer. These folks are busy sending flirtatious memes and messages – left, right, front and center. They are charming other singles out of their lonely cocoons…
Leo (July 22 — Aug. 22) Chatty
So the Leo can't physically socialize during quarantine. Try stopping her from hitting people's inboxes. Leos love the chase. So right now, they are busy sending flirty texts, commenting on social media as well as showing off their bold pickup lines on dating sites. Social distancing has got nothing on her socializing game.
Where is the sexy Scorpio again?
2 responses to "Apparently, these Zodiac signs are thriving at lockdown dating"
Leave a reply
You must be logged in to post a comment.