"Get over it!" Loni Love slams haters of her interracial relationship
Posted by Akila, 21 Jan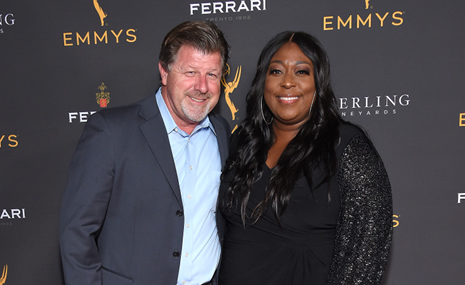 Photo credit: DFree / Shutterstock.com
The Real co-host Loni Love, is not taking being slammed by haters lightly. She is also firing back at haters whom she believes are trying to downplay her interracial relationship with a Caucasian man named James Welsh. Love says that she has been receiving backlash from the Black neighborhood, in particular, claiming that they are jealous that she has found a man who loves her for her and also because her boyfriend is white.
Your perfect partner could be online right now...
What are you looking for?
Well, to get back at her critics, love posted a series of snapshots while on a date with Welsh. Internet trolls left more destructive feedback about their date night. One person called her "Bedwench" while another questioned the double standards in an interracial relationship. "Black men are criticized for marrying white women, while black women are praised for being with white men."
Well, Loni fired back saying:"Some folks are so mad I have a dude that likes me for me… I joke, I drink.. but I know I am black .. get over it.. I hope you all find some happiness..,"
Well. Luckily, there is the other side of the coin. Most followers showed Loni some love. Here are a few positive tweets:
"It is interesting how the question of blackness is never made to the multitudes of black men who come out with whites. I am so glad that you allow yourself to be loved and happy !! "

"It's sad and unfortunate that black people always find a problem when other blacks don't love in the same way as #LoveIsLove"

"That's just jealousy, Loni! Let them hate! They are very likely to be miserable without someone or have someone who is not up to the standard person they want in their life!"
A while back, she also addressed this backlash saying: "Amazed at times at the folks concerned that I am dating a White male but for years Black males have dated White and "Exotic" women and no one questions it."
Do you know how Love and Welsh met? On a dating app! See... Online dating works.
23 responses to ""Get over it!" Loni Love slams haters of her interracial relationship"
Leave a reply
You must be logged in to post a comment.